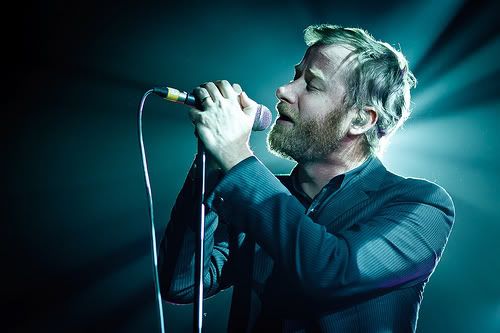 It's nearly impossible to stay completely up-to-date with music these days. The outlets are endless; blogs, iTunes, Soundcloud, Twitter, and you might even pick up a physical CD (RIP HMV Vancouver). Who has the time to sort through all the garbage out there? I do my best. So perhaps this section of the blog will be the go-to starting point for your weekly search.
The Monday Blues & Beats will appear weekly (on Monday if you hadn't guessed), summarizing the previous week's releases, or older if I feel it belongs. I always look forward to suggestions, so if my genre-spread isn't diverse enough, holler.
The National – Rylan
The National – I Need My Girl
(Listen Only – They debuted these two new tracks on Canadian Public Radio on Dec. 7th)
Lupe Fiasco – American Terrorist III
Avicii - Levels (Skrillex Remix)
The Roots – One Time (feat. Phonte & Dice Raw)
Pusha T – Ooh (feat. Hodgy Beats, Liva Don & Tyler, The Creator)
Lupe Fiasco – The End Of The World
Over two weeks old, but the M83 instrumental meeting Lupe's flow is hard to pass up.
The Roots - Redford (For Yia-Yia & Pappou)
Produced by Sufjan Stevens, a beautiful instrumental reminiscent of Cinematic Orchestra. Diversity at it's finest.